Two Clock Tower Place
Suite #555
Maynard, MA 01754
United States of America
Company Established In
1993
CERTIFICATIONS
EN ISO 13485: 2012 & ISO13485:2016
CATEGORIES & HEADINGSdetails >>
Arrhythmia Diagnostics & Treatment //
NorthEast Monitoring, creator of the original "Holter for Windows". Products include: The tried & true" DR181 Holter, OxyHolter (Holter + SpO2), DR200/HE Holter & Event recorders w/ 14-day Holter, 30-day Event, DR300 Holter and Event recorders w/ 14-day Holter, 30-day Event and Blue Tooth technology. Combined with our State-of-the-art software ( HE/LX Holter Analysis & LX Event Software, LX Sleep ), auto calculation of AHI for diagnosis of OSA, and flexible interfaces to HIS / EMR systems, NorthEast can provide a turnkey system for your practice.

Stop by our booth - learn about our new Promo/Show programs! Learn about our industry leading warranty (3 yrs) as well as our new (Full Coverage No Fault warranty) to protect your investment. Learn about our unmatched technical service team. Previously marketed under a variety of other names, chances are you already have NorthEast recorders!

NorthEast Monitoring, Inc. implements ISO-13485 Quality Control Standards throughout design, manufacture, and all service stages. NorthEast has continued to build its reputation as a provider of products that are innovative, cost effective and unmatched in the Holter monitoring industry.
Vendor Showcase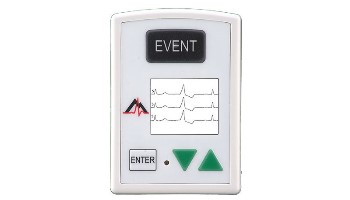 The DR200/HE is the industry's first combination 14-day Holter plus Event recorder. It can be deployed to a patient in either Holter, Event or Both modes. In Holter, with a single fully charged AA battery and a 500 MB data card, the unit can operate up to 14 days! When the DR200/HE is combined with HE/LX® Analysis and LX® Event software, you have the flexibility to use your capital equipment in the most efficient manner and you've increased the probability of capturing elusive cardiac events. It is the best solution for your practice and the best solution for your patient, which is another good combination! read more